Consortium as a whole
The PLATOON Consortium is composed by 20 partners from 9 European countries (Belgium, France, Germany, Italy, Poland, Serbia, Slovenia, Spain, and Switzerland) that will work on the different WPs and tasks ensuring a successful achievement of PLATOON results. The PLATOON consortium has been selected in order to conform to the following criteria:
Adequate level of manageability.
Balanced consortium between industry, academia, energy sector and legal advice.
Relevant expertise in European research and innovation programmes and strong presence and knowledge in energy and ICT sectors.
Trans-European dimension.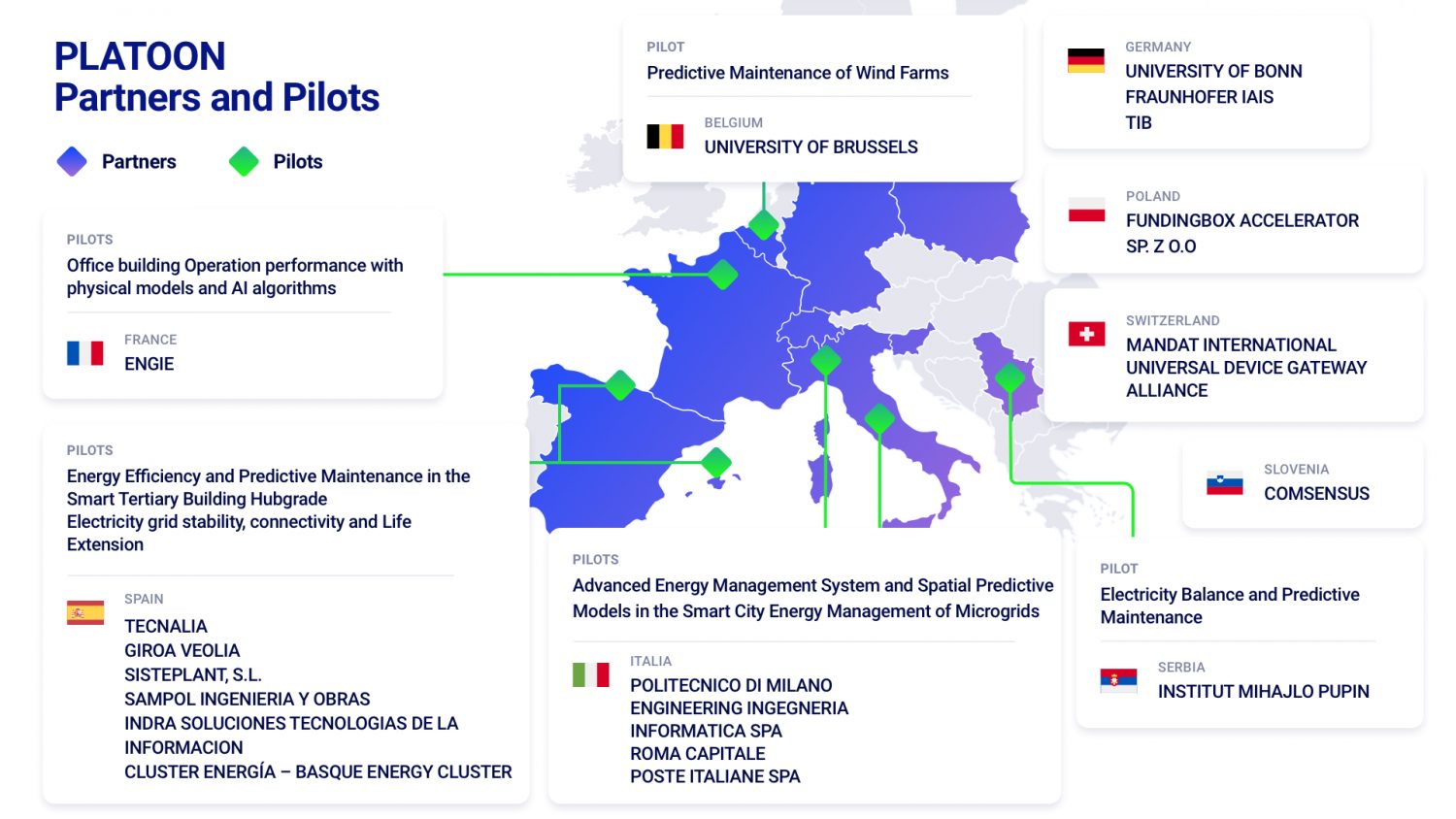 The PLATOON partners are: