Tomorrow's energy grids consist of heterogeneous interconnected systems, of an increasing number of small scale and of dispersed energy generation and consumption devices, generating huge amounts of data. The electricity sector, in particular, needs big data tools and architectures for optimised energy system management under these demanding conditions.
The COSMAG-compliant reference architecture implemented and validated in the seven pilots includes innovative digital technologies focused to secure, modular, simple data access and storage and easy-to-use Energy Big Data Analytics Tools contained and usable through a market place, where the data sovereignty is guaranteed.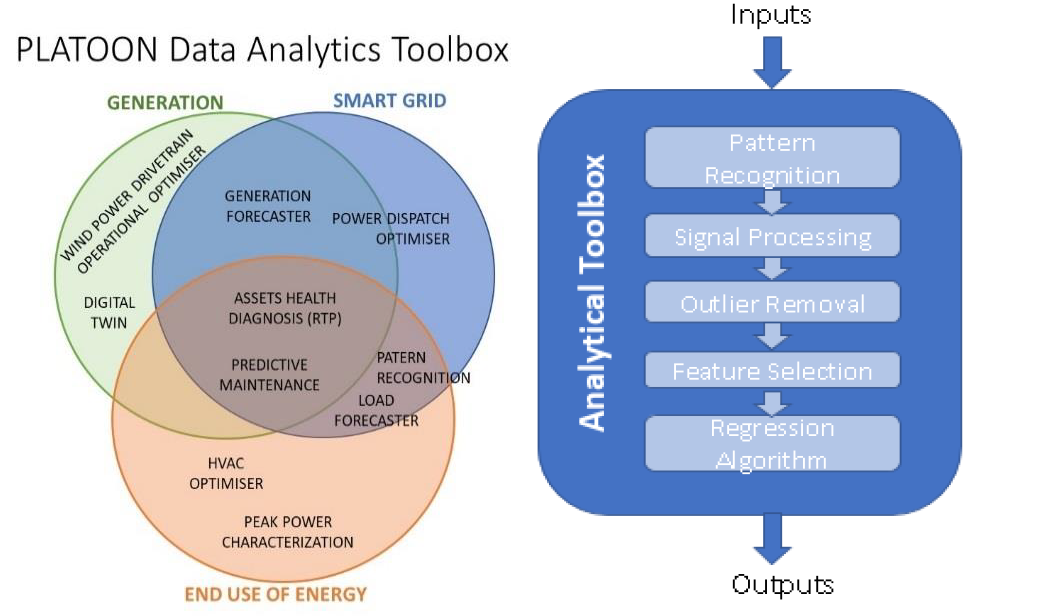 PLATOON will create an analytical toolbox formed by a list of modular analytical tools that can easily be integrated into specific platforms for specific applications. These analytical tools can be grouped into two categories:
Generic Big Data tools, such as data ingestion and integration tools, visualisation tools, among others.
Energy-specific tools for application in the energy sector, such as, demand forecast tools, energy usage optimisation tools, predictive maintenance tools, among others.