Today from 11:45 to 13:30 CET, the H2020 PLATOON Coordinator Philippe Calvez from ENGIE, has successfully presented the PLATOON project at the BDVA/DAIRO Activity Group Meeting 43 – presentation for Session 3 "Building blocks and assets to develop Data Spaces".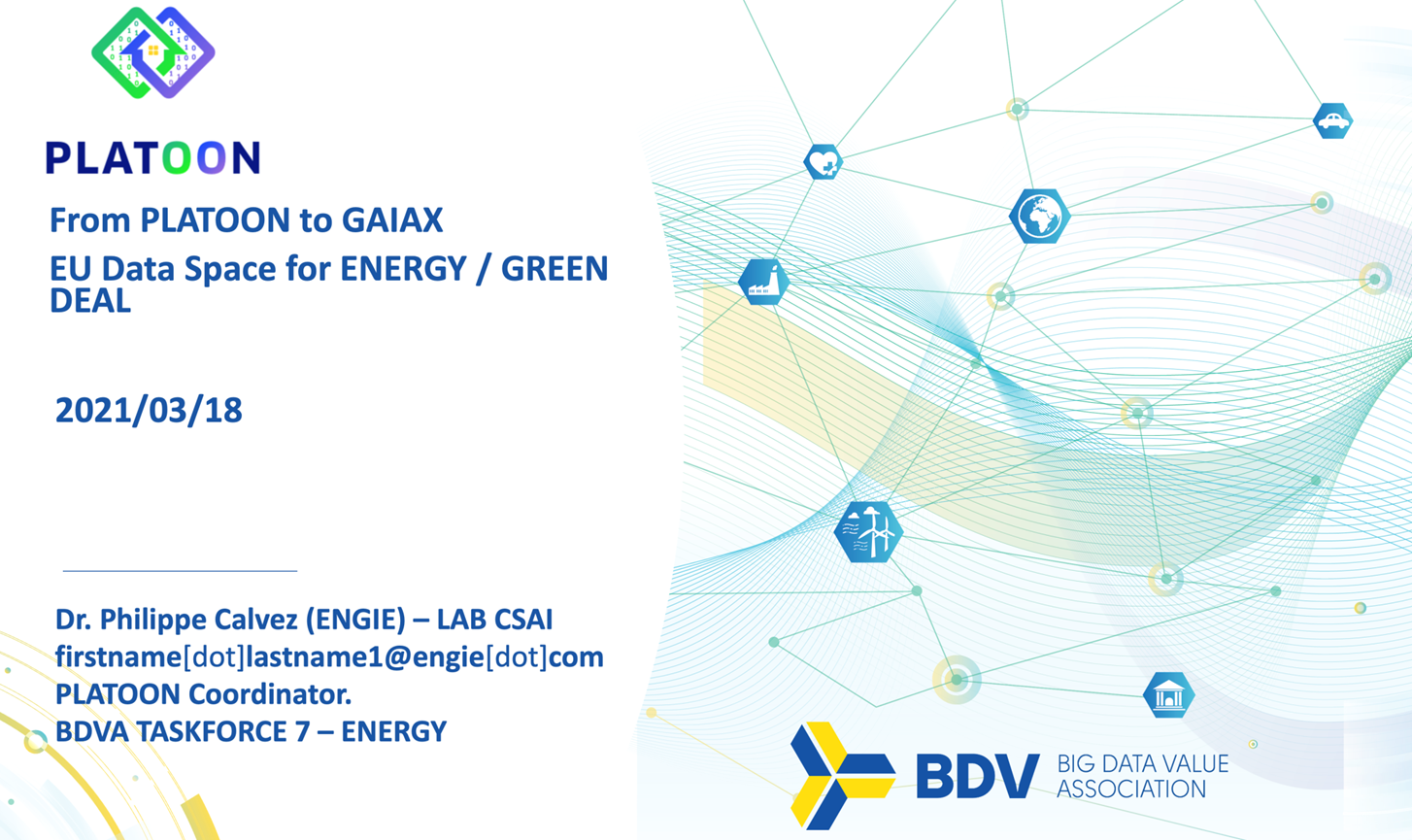 From 18-19 March 2021, BDVA/DAIRO organizes its Activity Group (AG43) meeting. The meeting brings together the BDVA/DAIRO members and BDV PPP projects as well as other relevant initiatives, focusing particularly on Data Platforms, Data Spaces, Data Governance and Standards, as well as the Trustworthiness of Industrial AI.
More info can be accessed on the website of BDVA/DAIRO.