From 17th to 20th of January 2022, Alexandra Garatzogianni and Michael Fribus represented PLATOON and TIB-KTT during the Sweden Innovation Days 2022.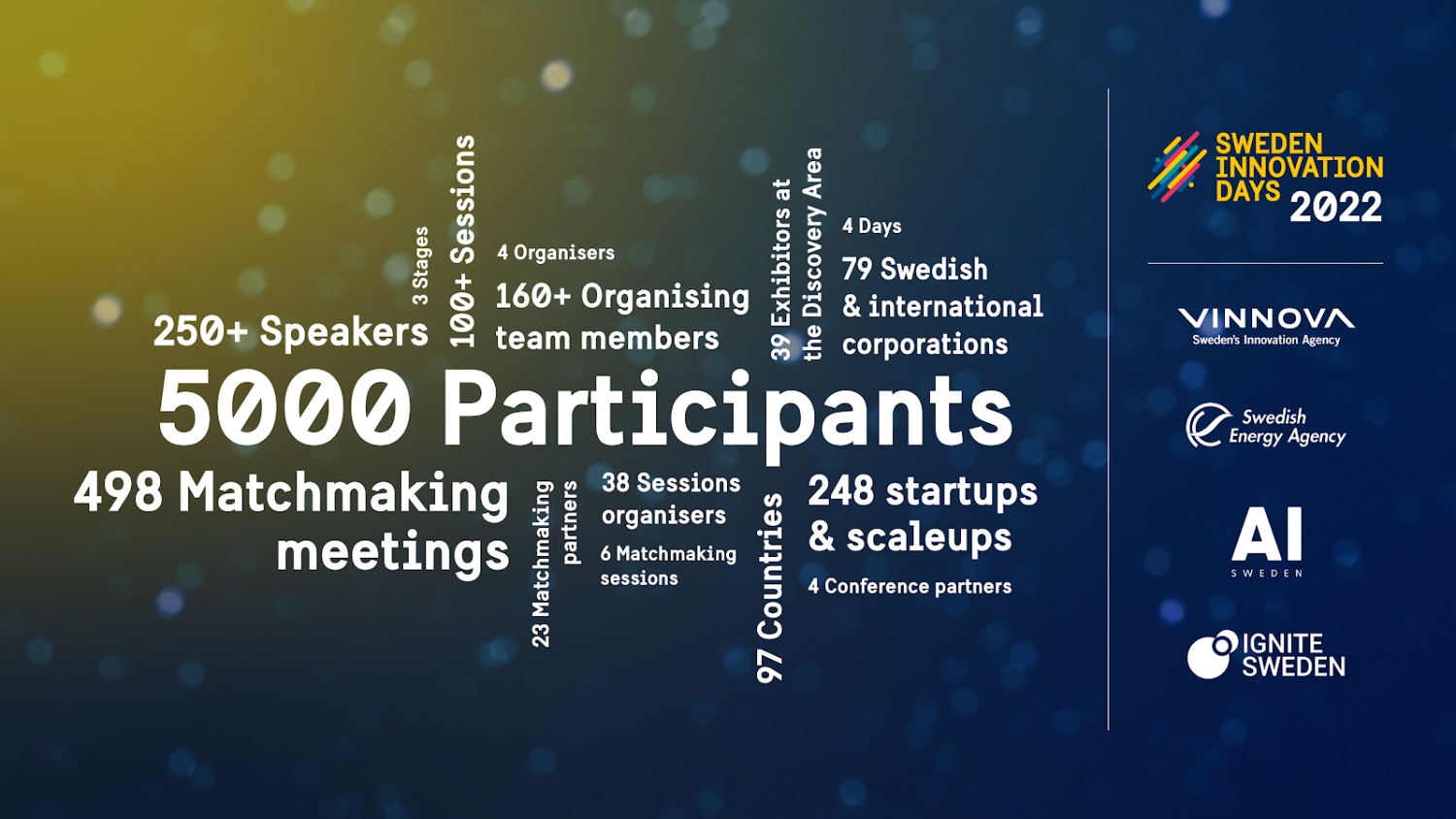 Sweden Innovation Days 2022 was a free four-day, global digital event, dedicated to fostering international collaboration. It focused on what changes need to be undertaken in order to achieve the UN's Global Goals and brought together representatives from government agencies, academia, private corporations, public organisations, civil society, startups and intermediaries to share their knowledge and actively work together towards new projects. The goal of this conference was to inspire and exchange knowledge on how we can work in a more mission oriented way as well as to mobilise towards system innovation.

For PLATOON, "Missions to achieve the Global Goals" as well as "Climate-neutral cities" during the first and fourth event days were of particular interest. The former theme explored theoretical and practical ways to develop mission-oriented innovation at a global, regional and local level. The latter theme addressed the construction of sustainable, just and carbon-neutral cities with real action and greener investments.
The Sweden Innovation Days of 2022 have been full of fruitful conversations and inspiration but also brought up a lot of questions that still need to be answered and action that must be taken before we reach our goals for a more sustainable future. Here are just some of the numbers from Sweden Innovation Days:
5000+ Participants from 97 countries
252 Speakers in 100+ program points
498 matchmaking meetings between 248 startups and scaleups, and 79 Swedish & international corporations
38 session organisations,
39 digital exhibitors,
23 matchmaking partners and
160+ organising team members and of course the four core organisers, Vinnova – Sweden's Innovation Agency, the Swedish Energy Agency, Ignite Sweden and AI Sweden.
On the website of Sweden Innovation Days 2022, you can now relive all of the Mainstage's keynotes, panel discussions and interviews as well as a great range of deep dives from our Sessions across all four days. Don't miss out, as they are only available until Friday, 4th of February 2022! We look forward to keeping the conversation going and fostering action until next Sweden Innovation Days in March 2023!