The First PLATOON Open Call for SMEs closed last week, 4 March at 17H CET.
267 applications were initiated which proves the enormous commitment of European SMEs to the digitalisation of the energy sector for a better future, thank you all!
Of those 267 applications, 96 proposals from 23 different countries were successfully submitted. Spain, Italy, Greece, France, Germany, Belgium, UK, and Serbia are the top countries sending applications.
Now, it is time for the evaluators to select the 6 SMEs that will receive up to 150.000€ funding as well as business and technical support during the Support Programme.
Check out the infographic below: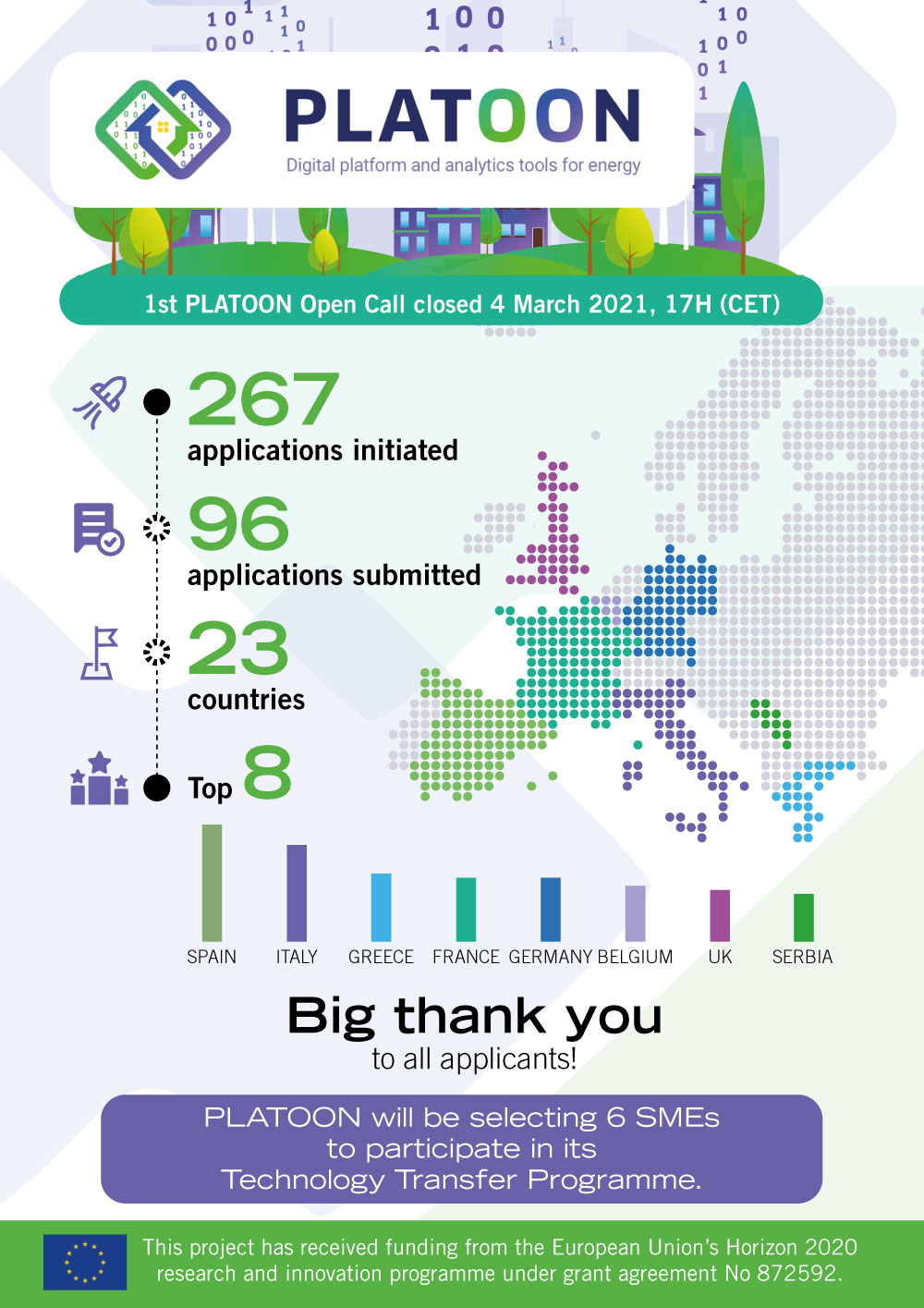 Join the PLATOON Community & follow the H2020 project on Twitter & LinkedIn! Stay tuned for more updates!